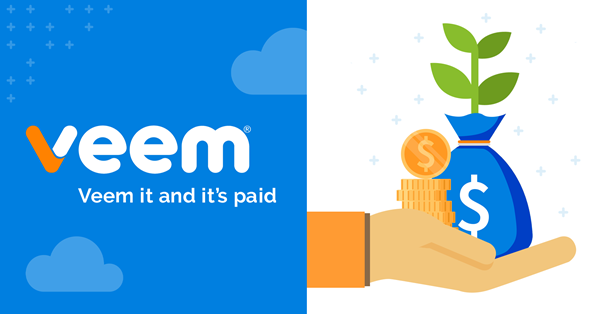 If you are looking for an easier way to get paid online by customers, Veem has several simple methods. 
1 – Let's start with our Request Pay feature. Once on the send invoice page, select the Request tab at the top of your screen. From here, you can enter the name of the business or email of the person you are requesting payment from. If they have a Veem account, their information will be entered automatically. If they do not have a Veem account, you will enter in their email, name, business name, phone number and country.
Once the sender's contact information has been completed, enter the amount, and the currency you would like to receive the online payment in. You will also have an option to schedule this request for a future date.
Additionally, you can include your invoice, invoice number, a message to your sender, and any other messages you would like copied on the initial email. Once you are ready to send, select send request, review and then confirm your transaction.
2 – Now let's talk about the Pay Link. If you are currently using an alternative tool to send your invoices, but still would like to get paid via Veem, you can use your own, customized Pay Link attached to your invoices and get paid right in your bank account. To access your Pay Link, you must navigate to the tools tab from your dashboard.
You can customize your Pay Link on the Pay Link Preferences page, including the link itself, the background color of your landing page, and a description of your business. If you would like to preview your edits, you can select Preview at the bottom of the page. Once you are satisfied with your page, you can copy the link and add it to all of your future invoices.
Sign up for online payments with Veem today!
Growth Capital For Online SaaS and App Businesses | Clearco
This is how you fund your business without giving up any Equity Click Here To Learn How!!