Now that the best NVMe SSDs can be found shipped with the Xbox Series X and PlayStation 5, you best get your PC building butt on the same page. A super speedy SSD is not only going to speed up your gaming experience significantly, the more people that adopt them, the more developers can take advantage of the speedy memory, and wont have to worry they're leaving half their audience behind.
NVMe drive prices have dropped considerably in recent years; a speedy 1TB drive can go for less than $150. There's hardly even a price disparity between slower SATA drives and faster NVMe ones nowadays, so you should absolutely go for one if your motherboard has a compatible NVMe SSD slot, known as an M.2 slot, or space for a PCIe add-in board with M.2 slots onboard.
The latest AMD gaming motherboards offer even higher potential NVMe SSD performance as the X570, and B550 boards support the PCIe 4.0 interface (provided you're running a Zen 2 or Zen 3 CPU). Compatible drives have far greater raw bandwidth available to them. Intel is set to have its first PCIe 4.0 platform soon, too, with Intel Rocket Lake coming into the game shortly.
We've picked our favorites, and each will come in a variety of capacities too. Though it's worth remembering that performance generally goes up with the larger drives as more of the controller's channels are used with high capacities.
Best NVMe SSD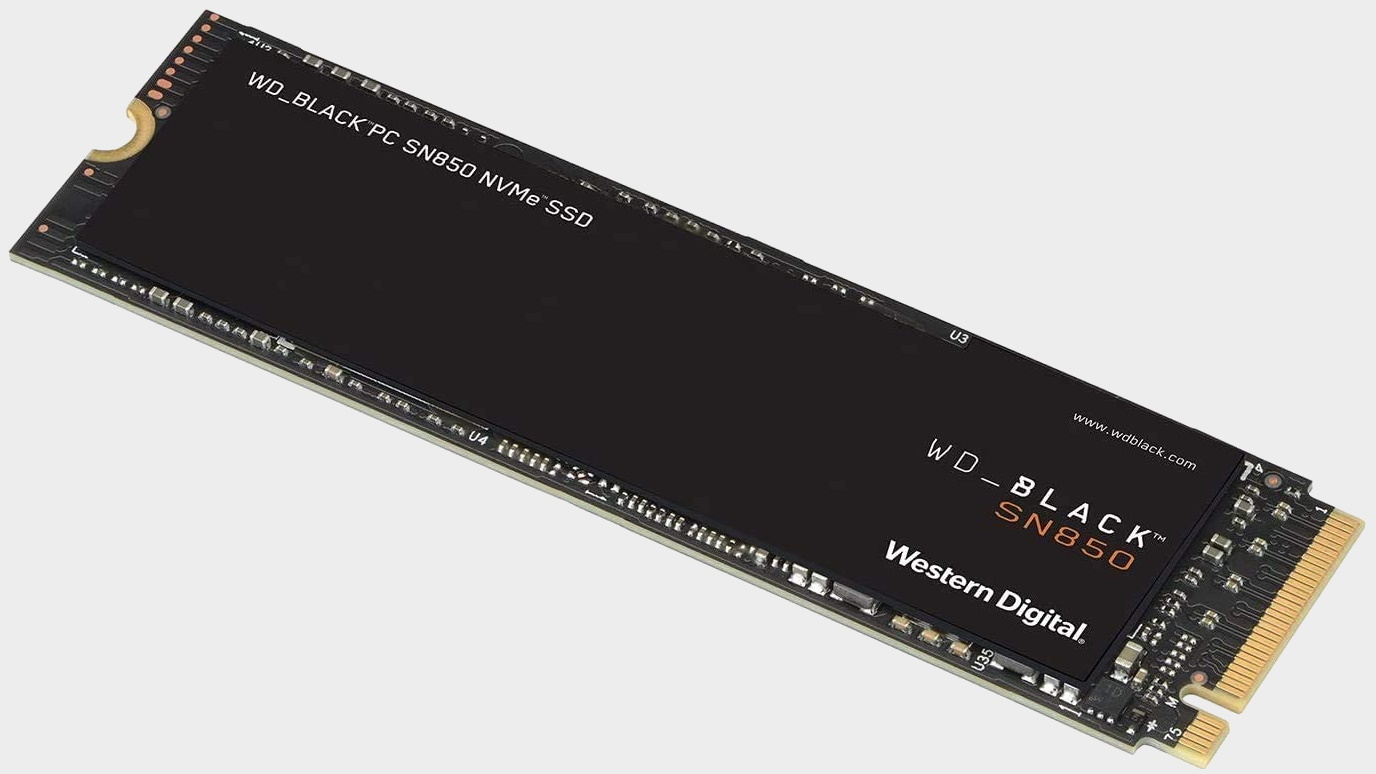 Western Digital has released some quality drives lately, with the SN750 being a mainstay of our best SSD for gaming guide and the likes of the SN550 offering incredible value for money. With the release of the SN850, Western Digital gets to add another trophy to its cabinet—the fastest PCIe SSD around. Thanks to the latest generation of PCIe interface, you will not find a faster, more reliable NVMe drive today.
The Phison E18-powered Sabrent Rocket 4 Plus has higher quoted sequential read and write figures. And while it's true that the SN850 trails slightly in some of the synthetic benchmarks, we put more weight on the real-world tests, and here the SN850 is head and shoulders above anything else in this group test. It's the fastest at the FFXIV game load and PCMark10's full storage test, and it isn't exactly sluggish in straight throughput either—managing 5,920MB/s reads and 5,021MB/s writes in AS SSD.
It shouldn't come as much of a shock to discover that this incredible performance comes at a cost, and this drive is definitely at the pricier end of the spectrum, working out at $0.23/GB. It's also a toasty drive, hitting 77°C in operation. This shouldn't be a problem in a well-ventilated case but maybe an issue in a more cramped system. Still, if you want the fastest drive around, this is it. 
Read the full Western Digital WD SN850 review.
Image 1 of 2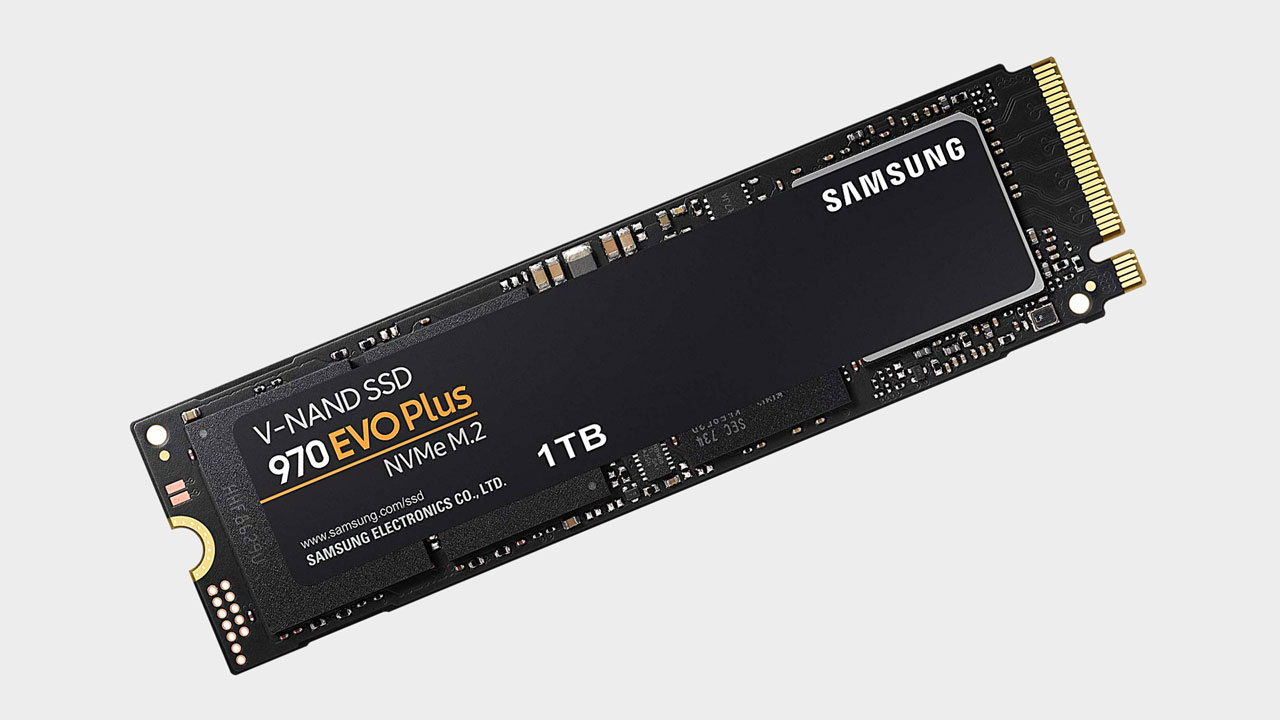 Image 2 of 2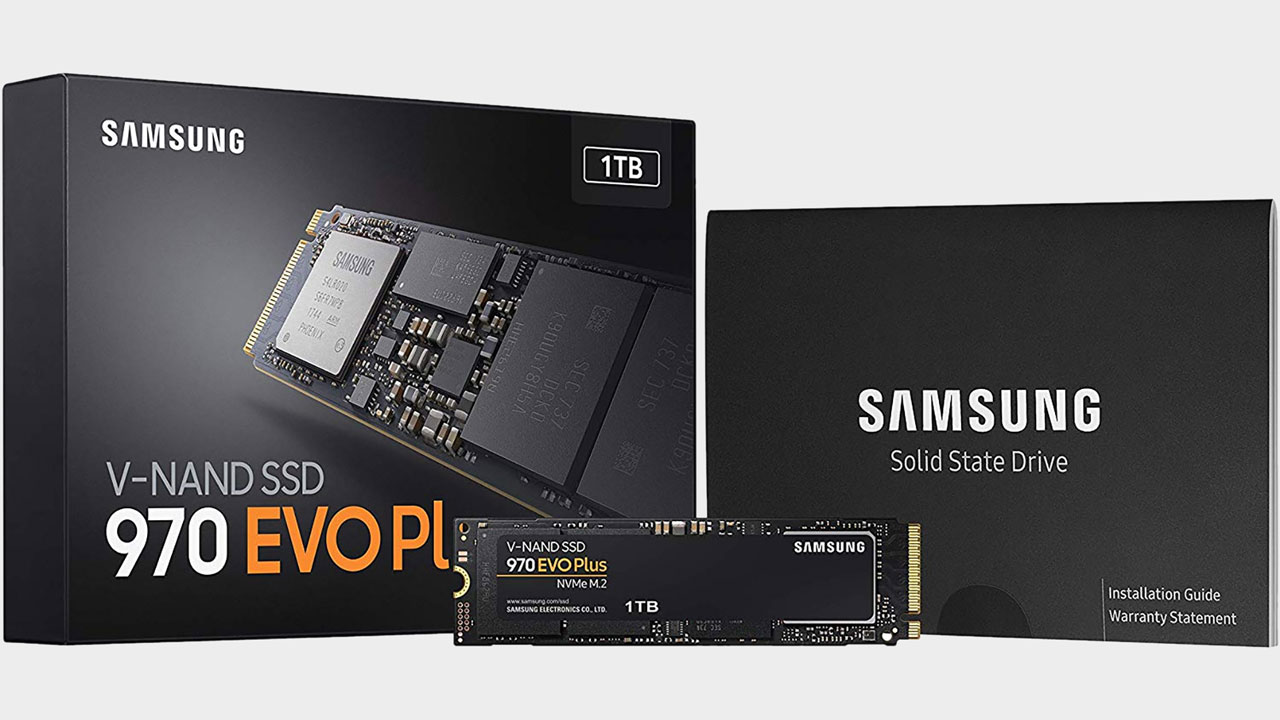 There was a time it was hard to beat Samsung SSDs in the high-performance M.2 NVMe space, but with the shift towards PCIe 4.0 drives, we've seen the likes of Western Digital and Sabrent take the mantle forward. But PCIe 4.0 SSDs are still expensive, and back in the last generation, Samsung still has some fantastic drives. The Samsung 970 Evo Plus is still one of the fastest PCIe 3.0 M.2 drives around.
Like the 970 Pro, the more recent 970 Evo Plus rates well for endurance, which bodes well for its longevity; the 1TB model is rated for 600TB of writes over five years or a whopping 329GB of writes per day. You'd need to fill up and then wipe the drive every three days to manage that many writes, which isn't a consumer or even prosumer workload. For reference, the SSD I've used the most still only has 40TB of writes after four years.
The 500GB and 2TB models are certainly worth looking at if you want a lower price or more capacity, respectively. But for most users, the 1TB drive strikes the sweet spot between performance, capacity, though Samsung's drive is still pretty pricey.
Image 1 of 4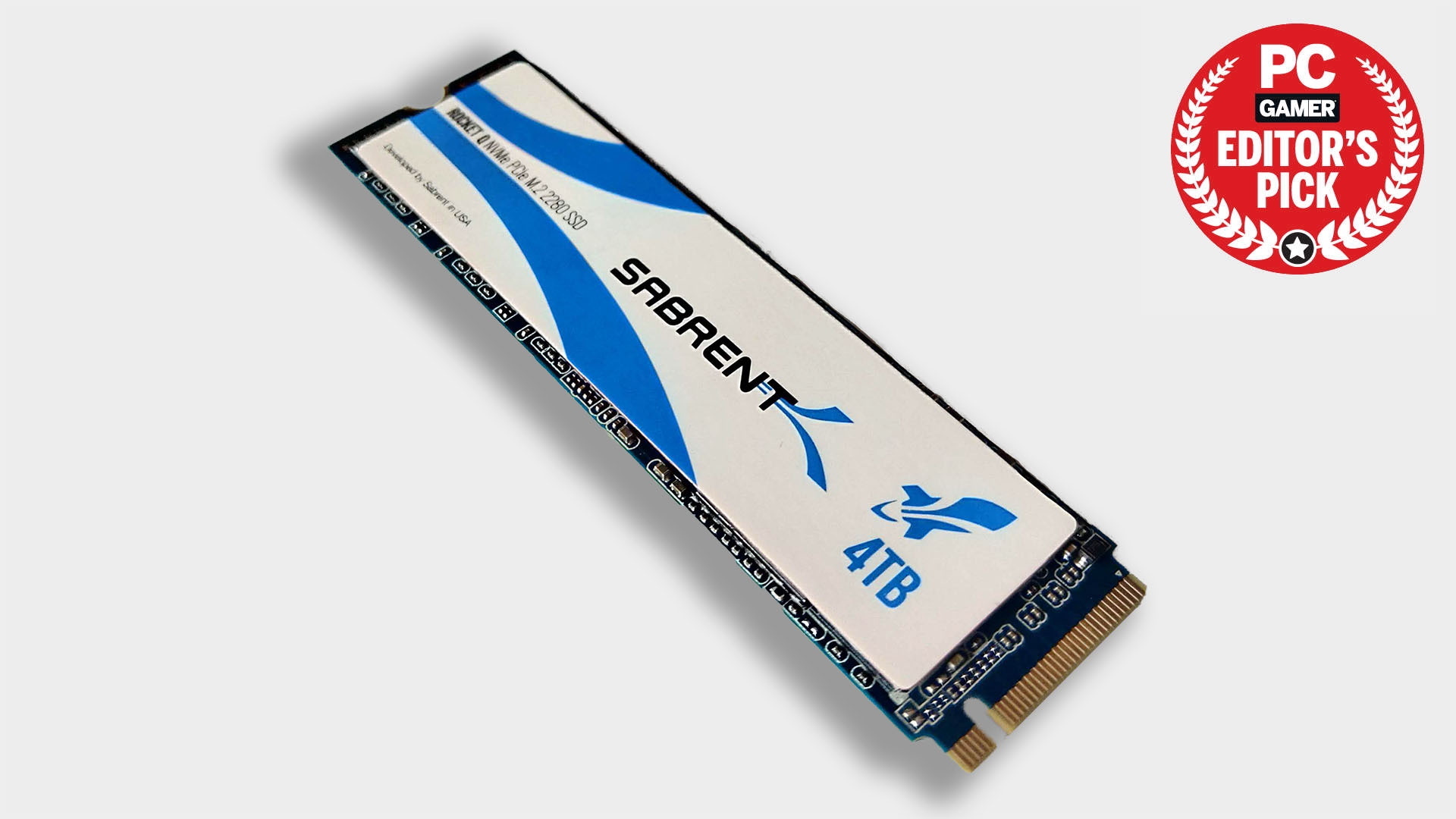 Image 2 of 4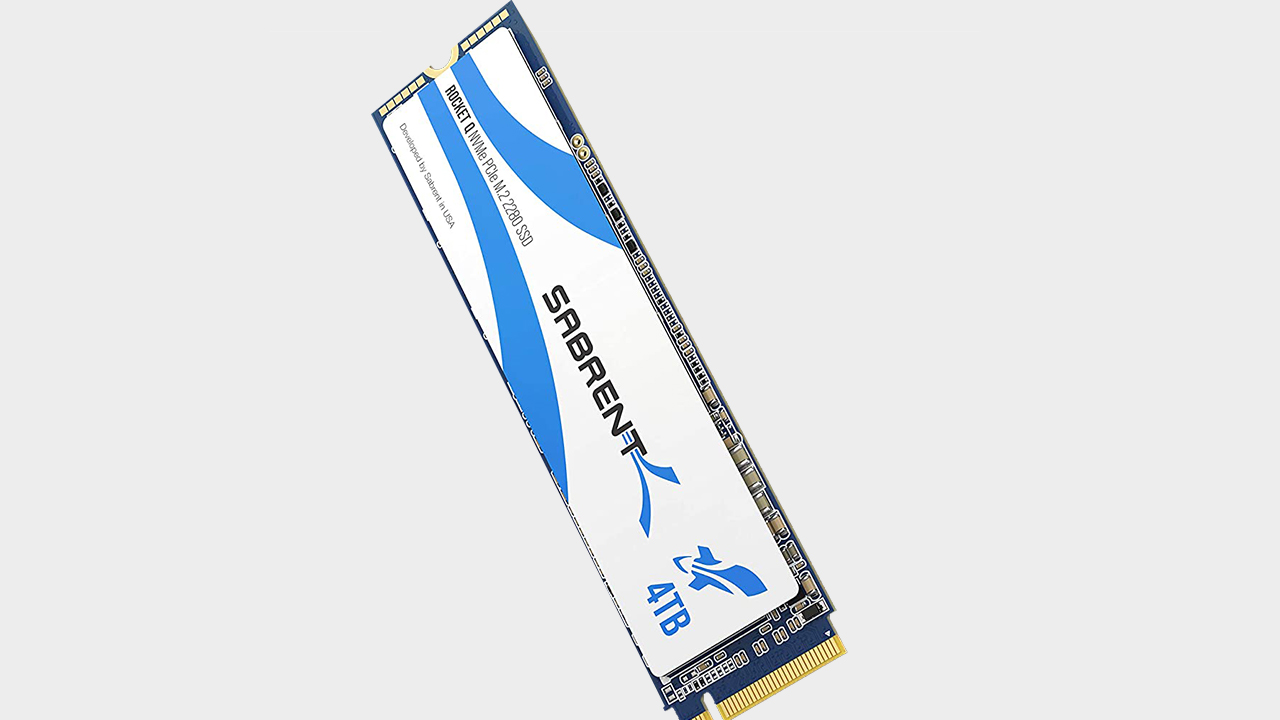 Image 3 of 4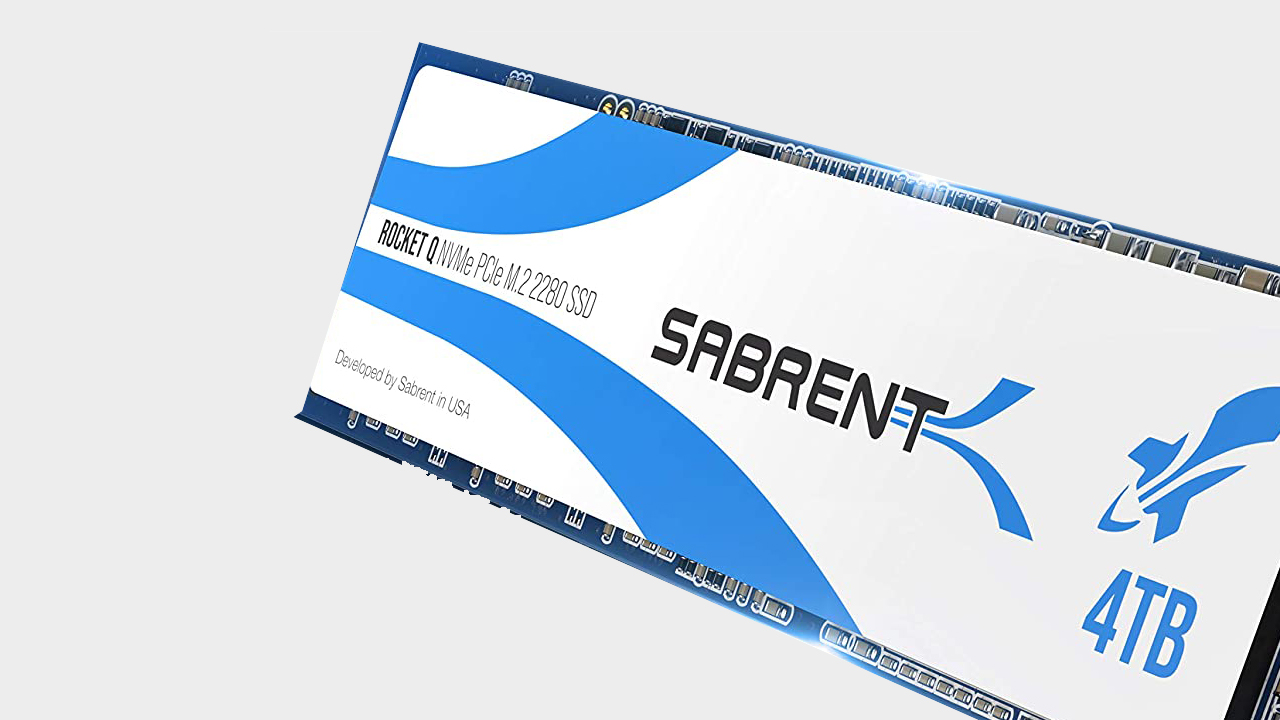 Image 4 of 4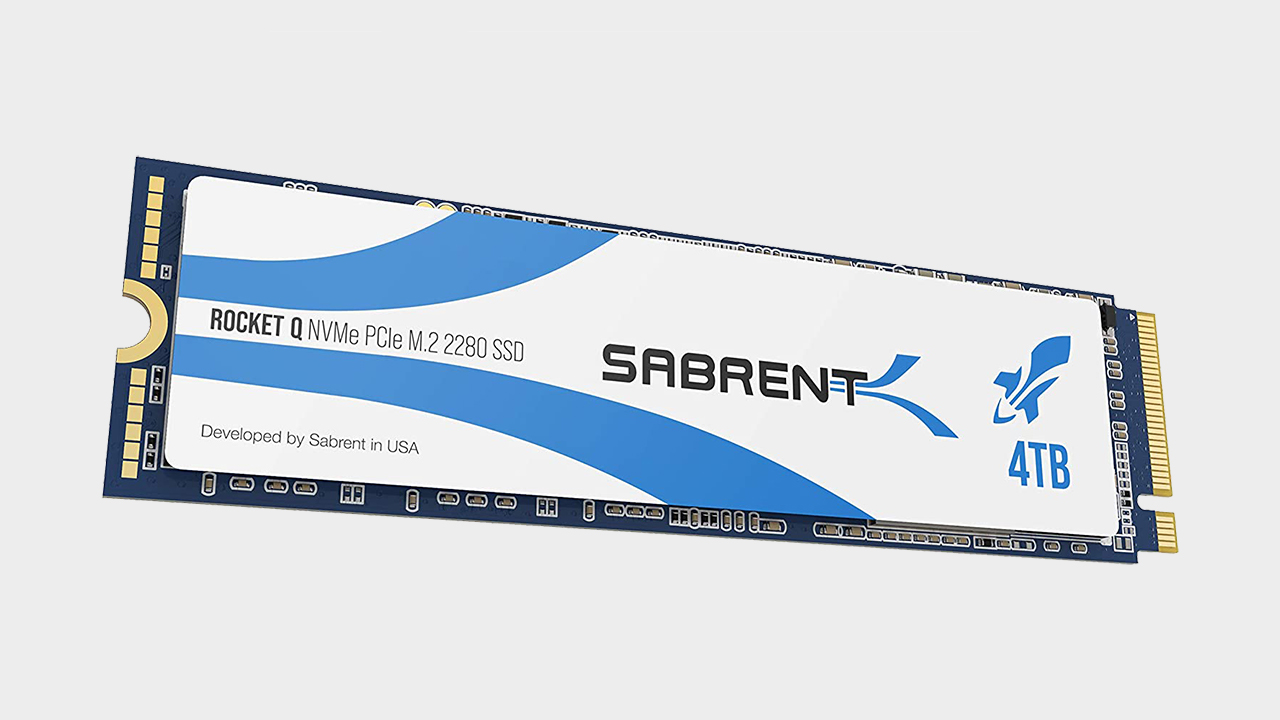 The Sabrent Rocket Q 4TB is one of the most impressive NVMe SSDs you can buy right now. The intimidating $700 price tag might turn some folk away, but its performance alone is worth the recommendation. 4TB is more than enough space to ditch your aging spinning hard drives and house all your games and media in one place instead. There's even an 8TB option available for sale if you never want to think about storage ever again (or at least for a couple of years).
The Rocket Q was no slouch when we ran our synthetic benchmarks. While the Samsung 970 Evo Plus remains the king of the hill, the Rocket Q can hold its own pretty well. It's the right choice if you're looking for a ton of storage since some of our favorite NVMe SSDs don't have any 4TB options.
Read the full Sabrent Rocket Q review.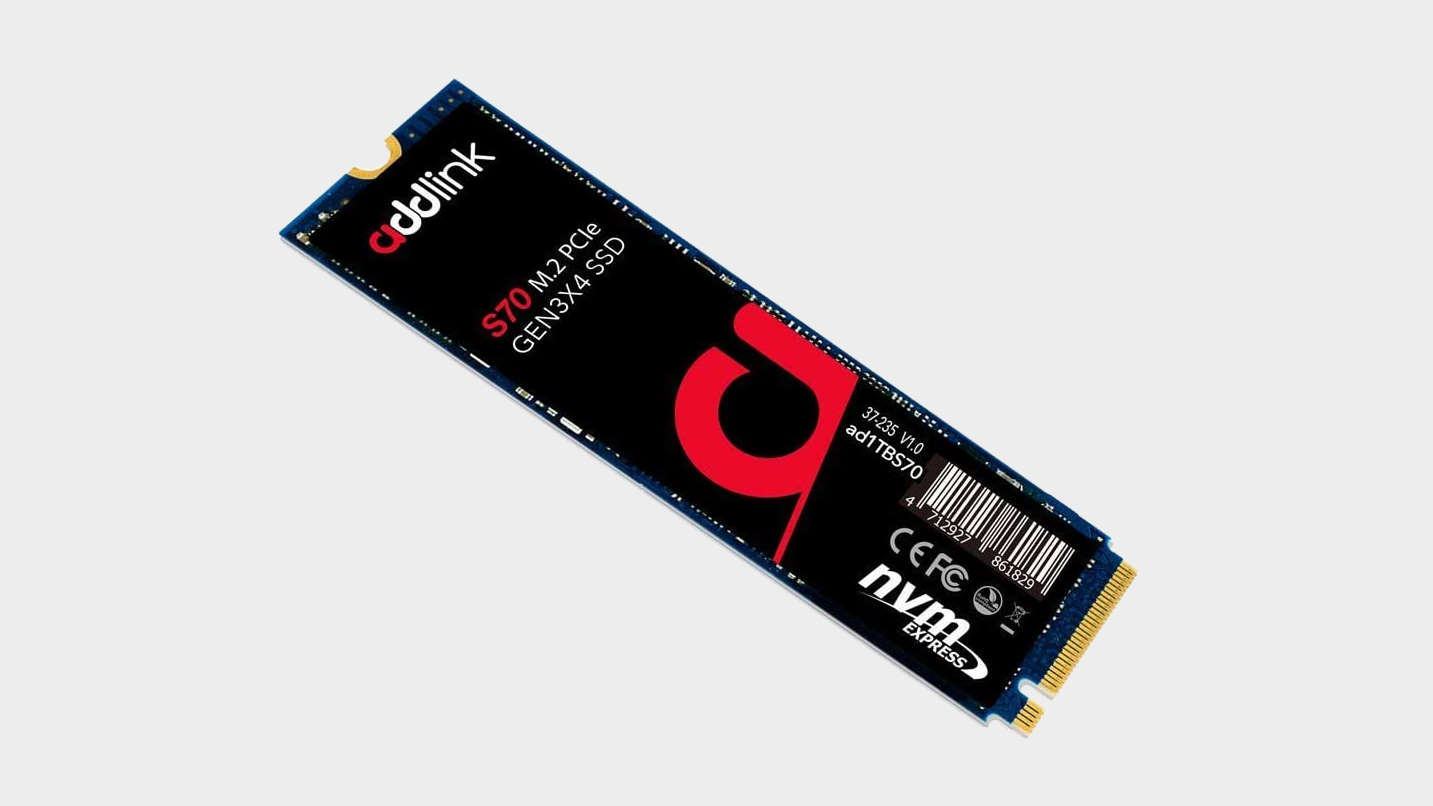 The beauty of SSDs is that now there are high-performance SSD memory controllers available; anyone with the manufacturing facilities and access to high-speed NAND flash memory can build a great SSD. Addlink has proved that by pairing the widely available Phison controller with Toshiba's 3D TLC memory and creating the impressive S70 drive.
It's also managing to sell this performant SSD for an impressively low price too. It may not be quite as quick as the Samsung 970 EVO, but it's not far off and a good bit cheaper too. 
The 1TB drive is great value too, but if you're only after a relatively small 512GB SSD for a speedy boot drive and as the home for your most oft-played games, the Addlink S70 is a great shout.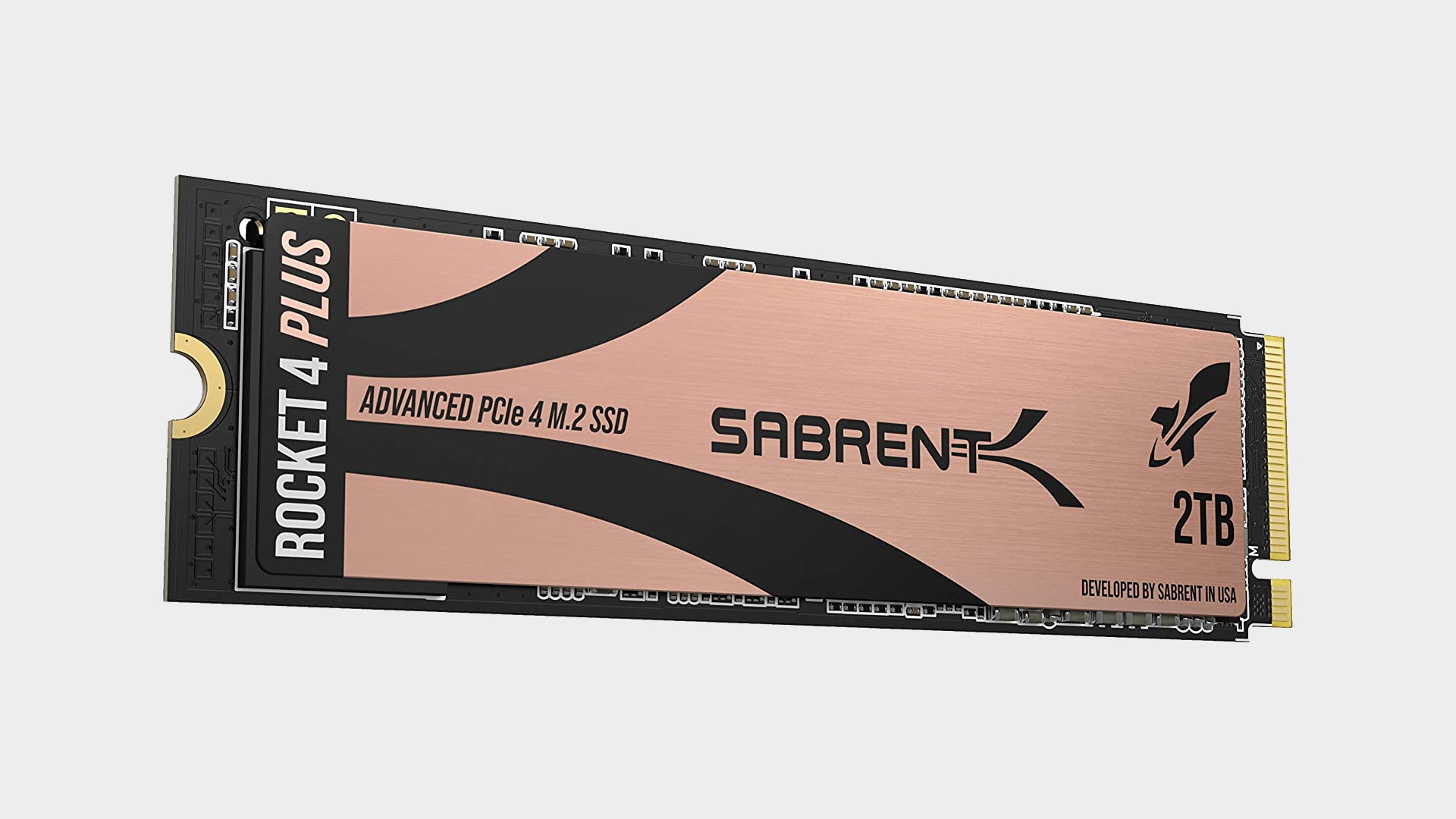 The Sabrent Rocket 4 Plus is the first drive in the lab to use the new Phison E18 controller, the follow-up to the immensely popular Phison E16 controller found in every first-gen PCIe 4.0 drive. Offering peak reads of 7,100MB/s and writes of 6,600MB/s, it's not only a major step up from the first generation of PCIe 4.0 drives but a notable improvement over the Samsung 980 Pro, especially in terms of write performance.
In testing, this performance was born out, too, with the faster write performance dominating Samsung's drive in the write tests. Real-world performance didn't always tell the same story, although the differences between these top three drives can be slight. Even so, you're looking at AS SSD hitting 5,868MB/s for reads and 5,630MB/s for writes. Impressive stuff.
An important factor here is that the Sabrent Rocket 4 Plus is the cheapest of these second-generation drives. The performance is so close that it makes the Sabrent SSD sensible if you don't need the absolute best performance around. This drive also runs cooler than the SN850, which may be a factor if you're looking for a drive for a cramped case. 
Read the full Sabrent Rocket 4 Plus review.
Best gaming keyboard | Best gaming mouse | Best SSD for gaming
Best VR headset | Best graphics cards | Best CPU for gaming
Image 1 of 2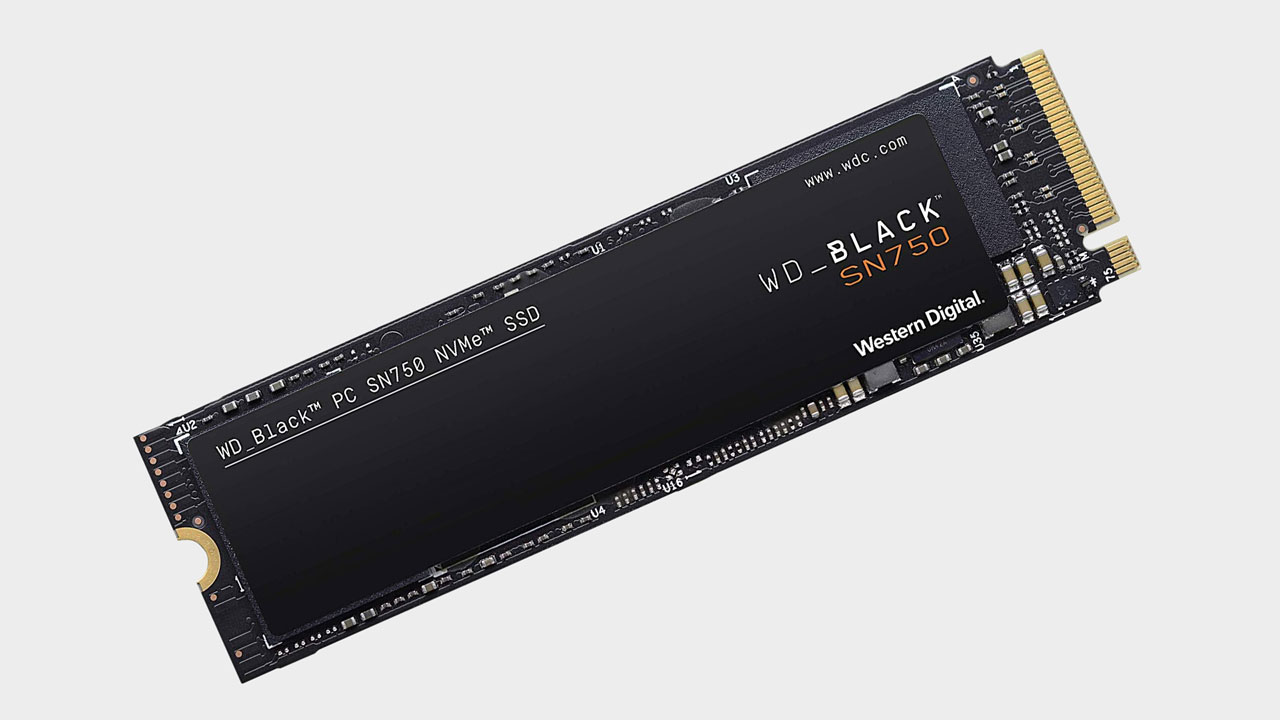 Image 2 of 2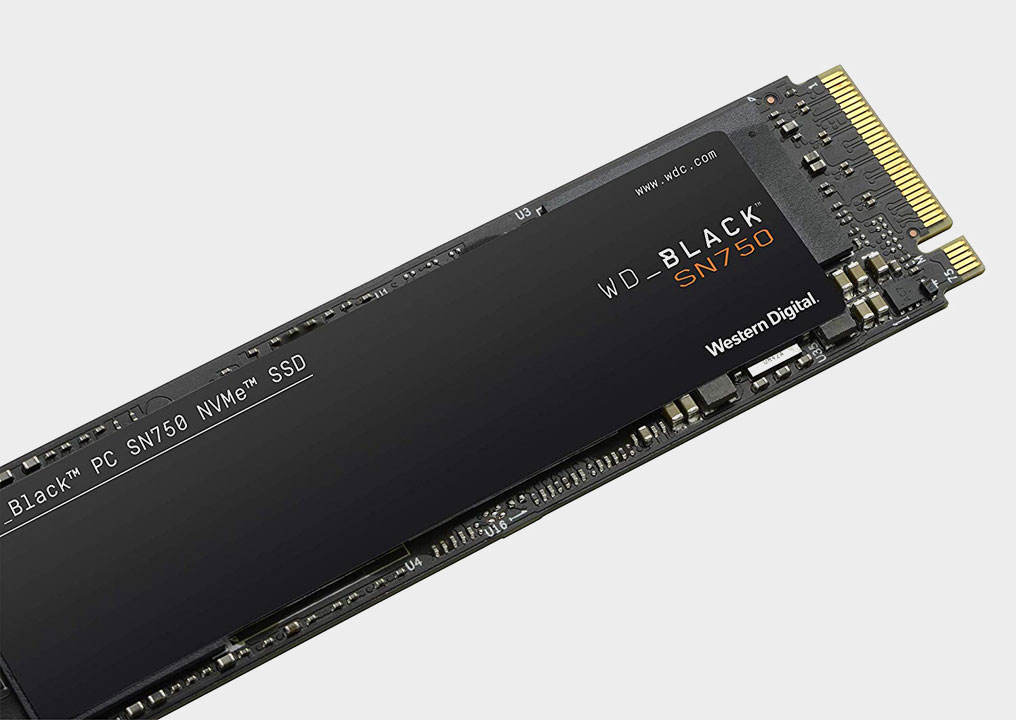 Western Digital has been a stalwart in the platter HDD world for many long years now. Its foray into the SSD market has shown an inherent competency in providing sensible, consumer-friendly storage. The new SN850 shows just how far that competency has extended into the latest generation of PCIe interface. Though it's not without its faults, this M.2 form factor NVMe drive is a speed demon, made faster by a Gaming Mode you can toggle on or off in the company's integrated SSD Dashboard software. 
Of course, kicking it into overdrive also means cranking up the heat, which, according to Western Digital, necessitates the use of a thermal heatsink. Sold separately, the heatsink model comes at something of a premium, but the company claims its "passive cooling features" aid with ushering in "optimal levels of performance."
In regular use, it's practically as fast as the 970 Evo Plus. For the most intense workloads, Samsung wins out, but gamers aren't likely to fall into that user category. Several other drives use the same SM2262EN controller, which often means similar performance (e.g., the Mushkin Pilot-E). 
Image 1 of 2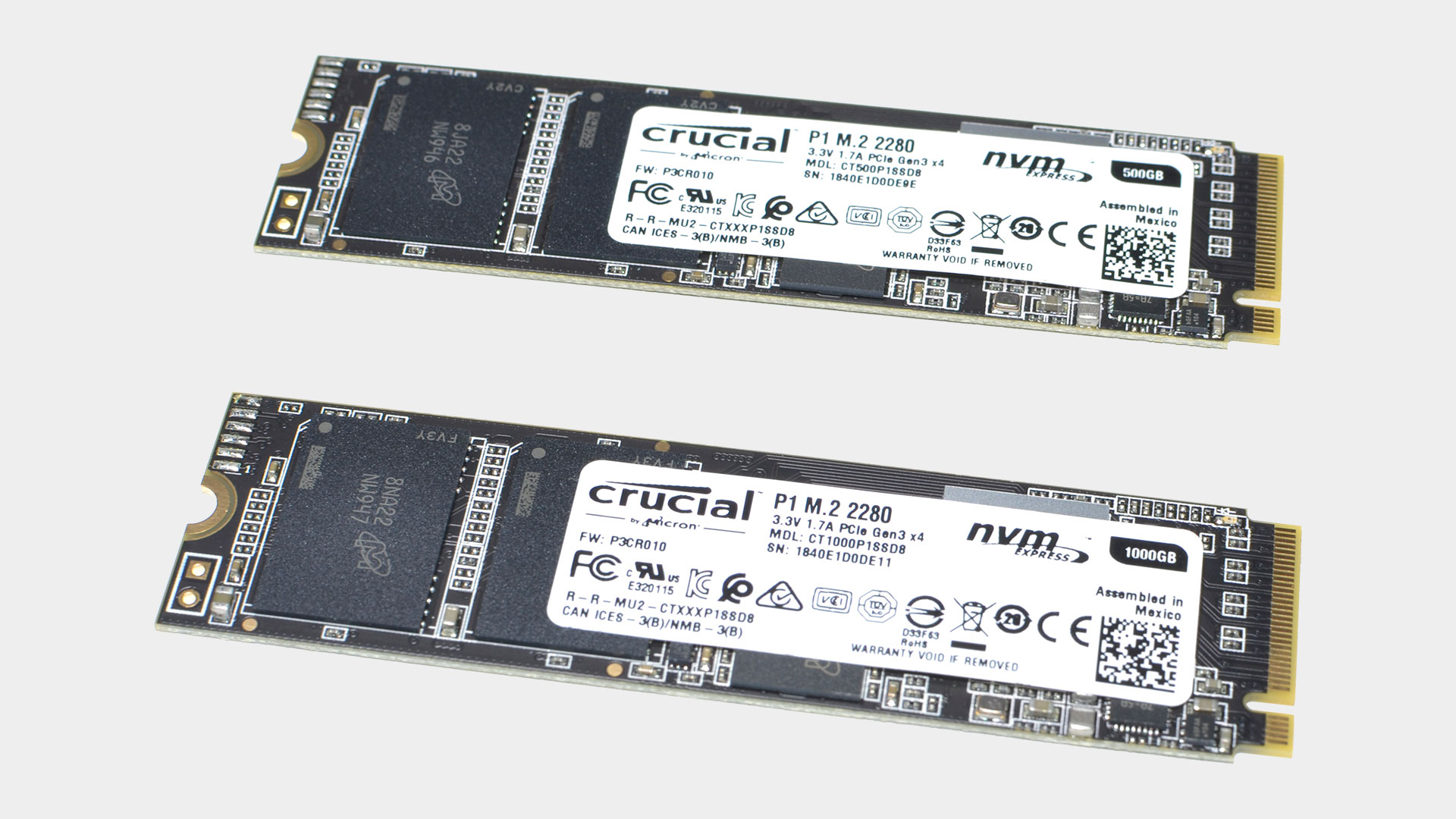 Image 2 of 2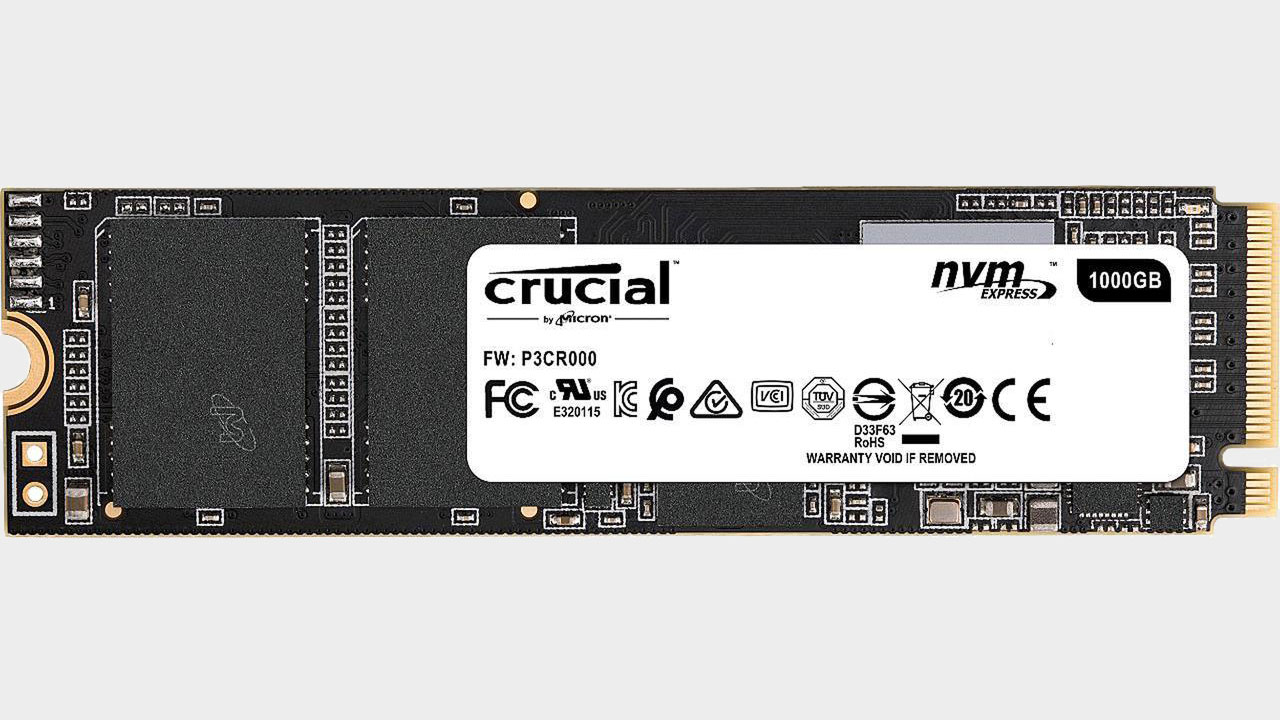 Cheaper alternatives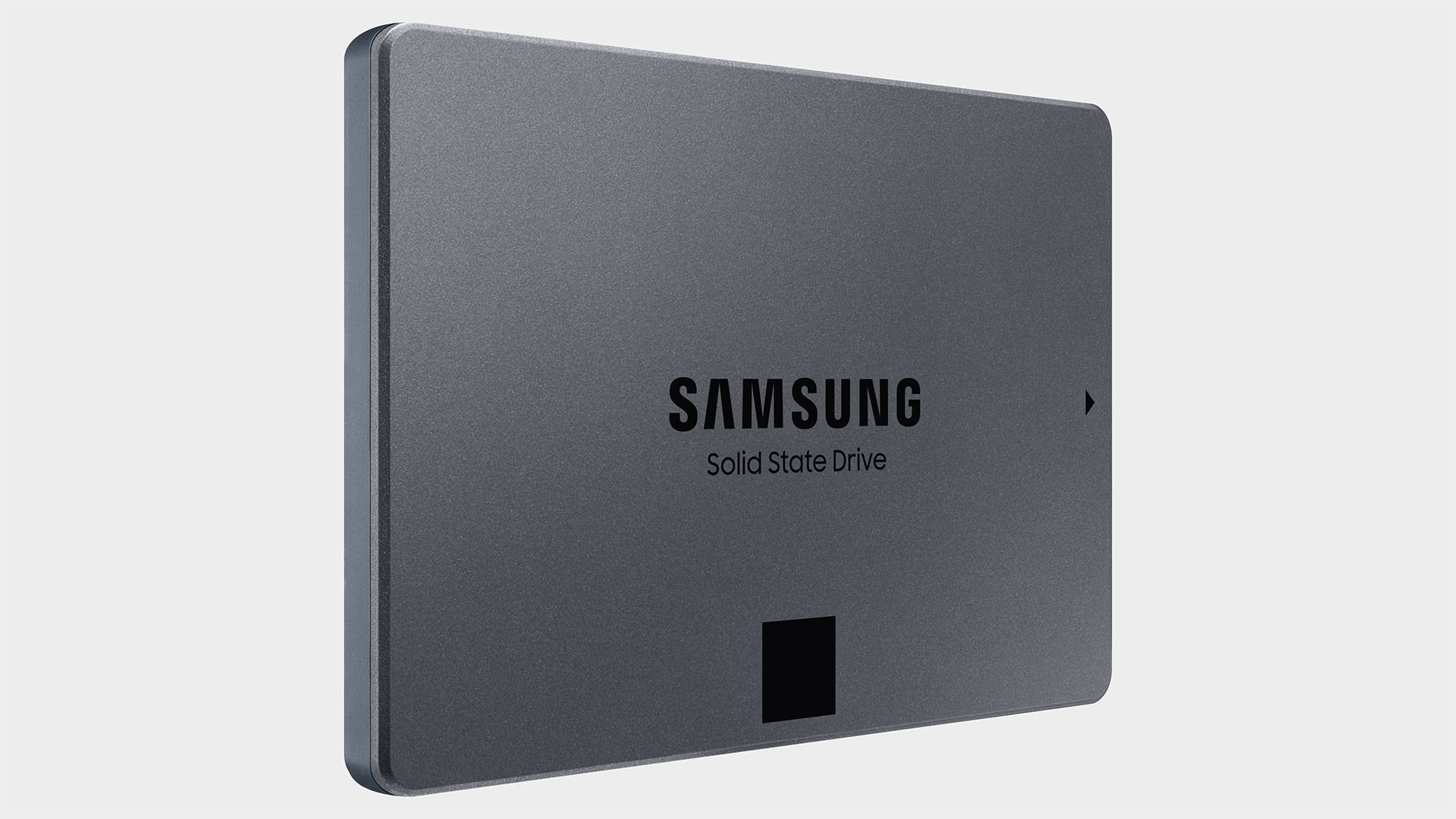 Though NVMe SSD pricing has dropped, high capacity SATA drives can be a great place to store your ever-growing Steam library. The best SSD for your gaming PC may still be an affordable, high-capacity SATA drive right now.
The Crucial P1 has higher performance, and offers arguably better value, than most SATA SSDs, but among its NVMe competitors the use of QLC memory means it does fall a bit short. The rated speeds don't always hold up under load, or when the drive is mostly full. When we filled the P1 to around half of its rated capacity, we experienced a drop in transfer speeds which more closely resembled your typical SATA SSDs.
Still, for gaming workloads, it does at least rival the fastest SATA drives, and there's little reason not to make this a part of your next low-cost build, if you have a spare M.2 slot and a very limited budget. The Crucial P1's low price point and compact, reliable form factor make it difficult to pass up for a cheap gaming PC build.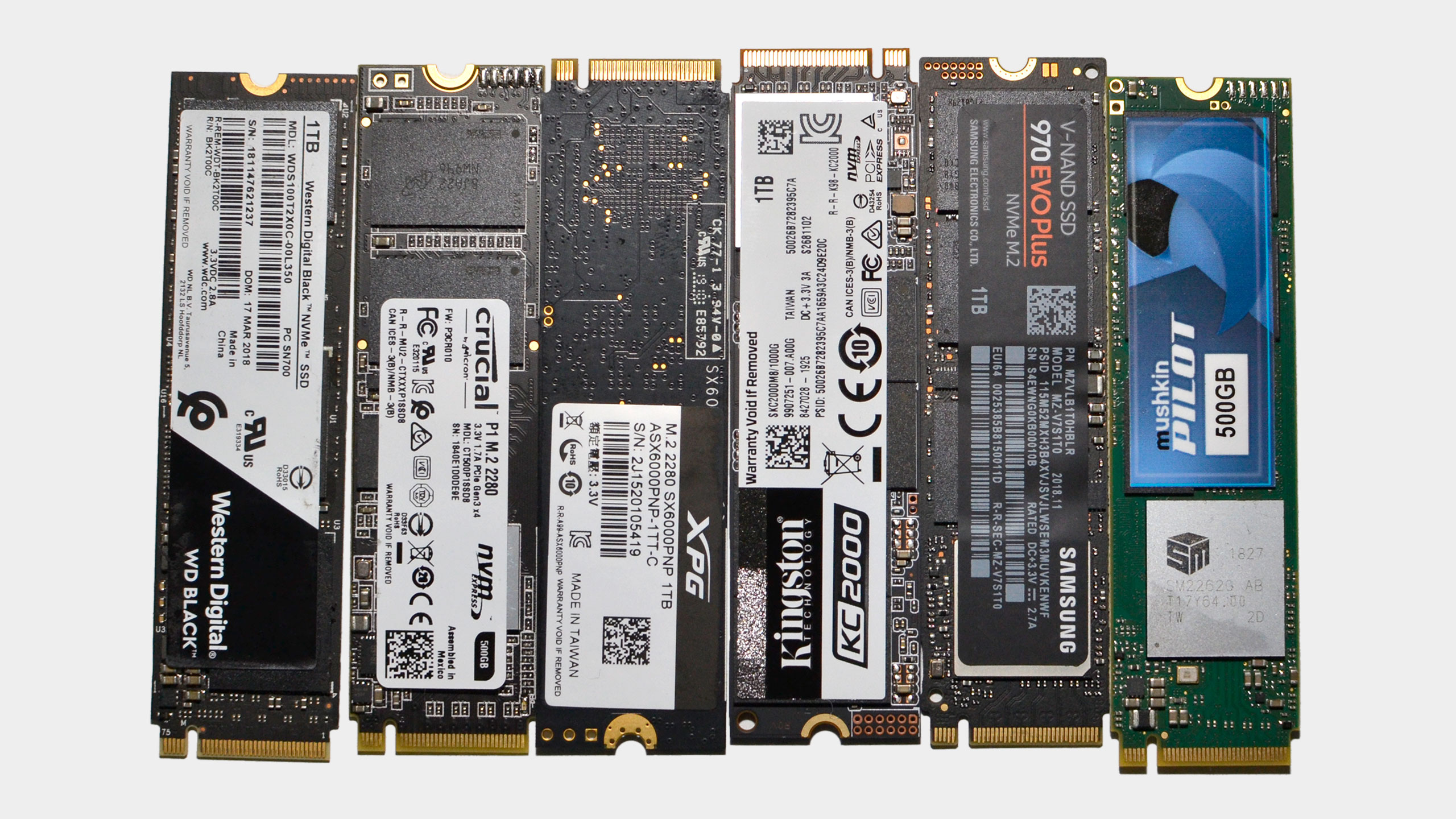 Best NVMe SSD FAQ
How do we test NVMe SSDs?
We put every SSD we get in the PC Gamer labs through their paces in various benchmarks made up of a mix of synthetic tests and real-world applications. To ascertain a drives sequential throughput, we use ATTO SSD Benchmark for compressible data (a best-case scenario) and AS SSD for incompressible data (more realistic). We also test random throughput with AS SSD and a combination of CrystalDiskMark 7.0 and Anvil Pro.
When it comes to the real-world tests, we time how long it takes to copy a 30GB game install across the drive and use PCMark10 and Final Fantasy XIV: Shadowbringers, which includes a level load test. We also check operating temperatures to ensure that the drive isn't getting too hot and throttling.
Can I fit an NVMe SSD on my motherboard?
The M.2 socket has been included on motherboards of all kinds for many years now, so the chances are that there's a spare slot sitting inside your existing gaming PC. Check out your motherboard's specs page online before pulling the trigger on an NVMe SSD purchase, though, to be sure. Those harboring a board that's a few years old now, do yourself a favor and make sure it supports booting from an NVMe drive first. Not all older motherboards do, especially if you're going back multiple CPU generations (maybe a full upgrade's due, if so).
What is NVMe, exactly?
The NVMe, or Non-Volatile Memory Express interface, has been designed specifically with solid state drives in mind. In contrast, SATA, the previous interface in charge, was built to cater to most HDDs. The thought is, at the time, that no storage would ever need to exceed its lofty max bandwidth. To the surprise of a few, new storage mediums such as solid state absolutely blaze past SATA's max bandwidth, and so a new protocol in NVMe was born.
That makes NVMe SSDs the perfect storage tech for gaming.
Running on the same basic interface as your graphics card, NVMe SSDs deliver more raw bandwidth and performance than any SATA-based SSD could ever offer. They're also a lot smaller than any other hard drive or SSD too, which all means that the best NVMe SSDs are perfect for either that small form factor build you always wanted or a monstrous high-end gaming PC build.
What's so special about NVMe?
The old storage paradigm was built on the idea of spinning disks. When SSDs hit the mainstream consumer market back in 2007, they reset our expectations for storage. Moving from the mechanical world of hard drives to the silicon world of SSDs brought rapid improvements in performance, technology, capacities, and reliability. SSDs quickly saturated the various SATA connections, and so faster alternatives were needed, but the interface was only part of the problem.
The AHCI (Advanced Host Controller Interface) command protocol was designed for much slower media (i.e., spinning magnetic disks). AHCI is inefficient with modern SSDs, so a new standard was developed: NVMHCI (Non-Volatile Memory Host Controller Interface). Combine NVMHCI with a fast PCIe interface, and you have NVMe, Non-Volatile Memory Express. It's a much-improved interface developed around the needs of flash memory rather than spinning disks.
But what's NVMe like in the real world?
If you're copying a game from one drive to another or validating game files in Steam, faster NVMe drives make a difference. They can also shave off a second or two when it comes time to load a game level, but the more significant difference is against hard drives, where even a slower SATA SSD is much faster. Go beyond a certain point, and all SSDs start to feel similar.
In other words, while the speed freak in me loves what NVMe brings to the table, I recognize that in practice, it's usually not that noticeable. If you're looking to get the most from your money when it comes time to build a gaming PC, good SATA SSDs remain an excellent option, with prices now falling below 10 cents per GB.
NVMe drives are becoming increasingly commonplace, and prices continue to drop. In the past year, I've tested far more NVMe drives than SATA drives, mainly because SATA drives are all starting to look the same. Most hit the same ~550MB/s limit of the SATA interface for sequential IO, though random IO can still be a bit problematic on some models. With budget NVMe prices now matching SATA drives, most new builds should seriously consider whether the extra power and data cables of SATA are necessary.
Put load times in the rear-view with our picks for the best NVMe SSDs.
Growth Capital For Online SaaS and App Businesses | Clearco
This is how you fund your business without giving up any Equity Click Here To Learn How!!