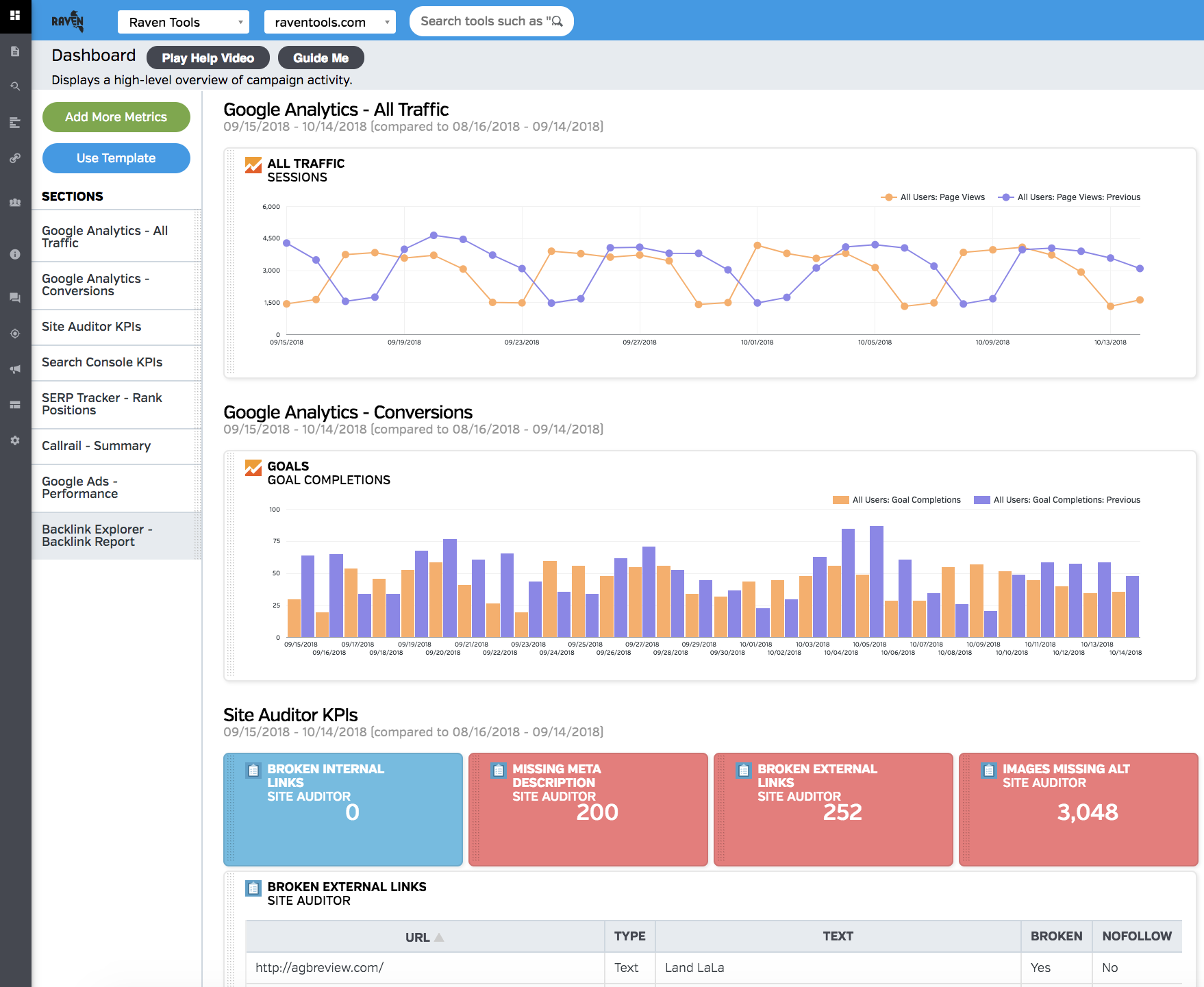 Comprehensive SEO & SEM Tools
Succeeding online means managing a lot. Search, social, content marketing, reporting. What you need is a solid overview. At Raven, we help you spend less time crawling and more time succeeding.
View everything at a high level with the ability to focus in to suit your needs. In a single dashboard, enhance your organic strategy. Track rankings with real data, assess your competition, find key issues with your website, perform keyword research, manage social media accounts, publish content that people want to share, monitor PPC campaigns and identify problems. A constantly evolving set of other tools and metrics that you can report on individually or join together with a push of a button. 
Marketing Reporting Tools
White labeled and branded reports. Drag and drop editor. Automate your SEO, PPC, Social, Email, and Call Tracking Reporting.
Measure Your Marketing Success with Raven Tools
Having access to accurate data is the key to making important marketing decisions for your business. You want to be sure that your efforts are paying off in terms of more traffic, leads, and customers.
Click here to start your free trial!